Requesting a Quote?
Looking for better pricing for an item? Create a new company account now to gain access to quoting, quick ordering, and more. Learn more details
here
.
Financial Options Available
ARRI Softbank I Tungsten 4 Light Kit - 120V AC
1 x 300 Fresnel
2 x 650 Fresnels
1 x ARRILITE 750 Plus Focusing Flood
High Output HPL Lamp
Barndoors, Filter Frames
Scrims, Stands, Bulbs
Accessory Pack
24 x 32" Softbox, Heavy Duty Case
The ARRI Softbank I Tungsten 4 Light Kit - 120V AC includes barndoors, filter frames scrims, a softbox, light stands, bulbs, accessory kit, and a heavy duty wheeled case.
The ARRI 300W Plus Fresnel is designed to gather as much light as possible and direct it through the 3.2" (81.2 mm) low expansion, borosilicate Fresnel lens producing a soft, even field of light. The beam spread is 15 - 55°.
The 650W Fresnel features the same lens, reflector, housing and power cord as the 300W Fresnel. The beam angle in the flood position is 54°, and a narrow 13° in the spot position.
The ARRILITE 750 Plus from ARRI is an enhanced version of the tried-and-true ARRILITE open face line. ARRI started with the basic design of the ARRILITE 800 and optimized the reflector to increase output 21% using a 750W HPL lamp which employs a compact filament that concentrates and augments light while increasing efficiency. The result is almost double the output. A redesigned one-arm stirrup instead of a yoke facilitates greater movement while the dedicated accessory holder allows use of Chimera softboxes without a speed ring.
Soft Light
The 24 x 32" Chimera Video Pro softbox provides soft, flattering light for talent and pleasing catch lights for reflective objects.
Light Shapers
Use the barndoors and scrims to alter the shape and intensity of the lights. The included filter frames are ideal for color effects filters or diffusion.
Light Spread
ARRI lights are renowned for even beam spread, high efficiency and superior spot-to flood ratio.
Accessory Kit
Includes a bag, clothes pins, bulb storage case, 3-outlet extension cord, and heat-resistant gloves.
Light Stands
Offer lightweight, yet sturdy support to a height of 8.6' (2.6 m)
Wheeled, Heavy Duty Case
The case employs a hard plastic shell, aluminum trim and latches and a piano hinge. It features interior dividers and wheels for easy storage and transport.
In the Box
300 Watt Plus Tungsten Fresnel (120-240VAC)
(2) 650 Watt Plus Tungsten Fresnel (120-240VAC)
Arrilite 750 Plus
4 Leaf Barndoor Set for 300W Fresnel, 125W HMI, 200W Pocket PAR
Filter Frame for Plus 300, HMI 125W Fresnels
Full Single Scrim for Arrilite 600, 300W Fresnel, 125W HMI Fresnel - 5"
Full Double Scrim for Arrilite 600, Fresnel 300W, 125W - 5"
FKW LAMP (300w/120v)
(3) 4 Leaf Barndoor Set for 650W Fresnel, 200W HMI, 400W Pocket PAR
(2) Filter Frame for 650W Fresnel, 200W HMI Fresnel
(3) Full Single Scrim for 650 Fresnel, Arrisun 2, HMI Fresnel 200 - 6-5/8"
(3) Full Double Scrim for 650W Fresnel, Arrisun 2, HMI 200W - 6-5/8"
(2) FRK Lamp - 650 Watts/120 Volts
750W HPL LAMP 120V
Chimera Video Pro Plus 1 Bank (Small)
(4) AS-2 Lightweight Light Stand (8.5')
Accessory Pack for Fresnel Lights
Heavy-duty Location Case
1-Year Manufacturer's Warranty (Not Including Lamps)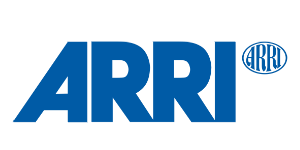 More From Arri
View Page
More Information
SKU
3629
Brands
Arri
MPN
LK.0005661
Specifications

Rating
Fresnel 300: 300W
Each Fresnel 650: 650W
ARRILITE 750 Plus: 750W
Socket (Lampholder)
Fresnel 300 and 650: GY9.5
ARRILITE 750 Plus: G 9.5
Lens (Condenser)
300 Fresnel: 3.2" (81.2 mm)
650 Fresnel: 4.3" (110 mm)
ARRILITE 750 Plus: Open face (not applicable)
Mounting
5/8" (16 mm) stand mount
Dimensions
Kit in case: approximately 40 x 19 x 13.5" (102 x 48 x 34 cm)
Kit Weight
84 lbs (38.1 kg)