Requesting a Quote?
Looking for better pricing for an item? Create a new company account now to gain access to quoting, quick ordering, and more. Learn more details
here
.
Financial Options Available
Matthews Studio Equipment 169029 24x72" Floppy Cutter
24" x 72" Cutter
Single, horizontally angled support arm for 'close-in', right angle, tight positioning
Interlocking of flags establish tightly controlled spread of light
Used to control natural or artificial light
Heavy duty color coded webbing
The Matthews 24" x 72" Floppy Cutter Opens on the 72" side only. Newly designed 90 deg. Flag and Cutter frames will make it possible to position the instrument over the top of the set wall or to use two or more units to create a box for better light control. With this new design, there are now three square corners as opposed to the older design providing just two. In addition, the 48"x48" frames have been squared off with the removal of the mouse ears. Flags are square or rectangular frames with mounting pins attached and covered with a solid cloth material.
Used to control light, whether natural or artificial. Flags can be used to protect the camera lens from flares or to control spill light from other sources, or keep light from reaching certain areas on the set. Known as Flags up to sizes 24"x36", larger or more irregular sizes are referred to as Cutters, Floppies are Cutters which have an extra layer of material sewn to one edge and held in place with hook and loop fasteners until needed at which time the Flag or Cutter becomes twice its original size. Use the number with a (B) after it for Bottom Hinge and the number with a (T) after it to specify Top Hinge. All Matthews Scrims and Flags are bordered with heavy duty color coded webbing. MSE #169029
In the Box
Matthews Studio Equipment 169029 24x72" Floppy Cutter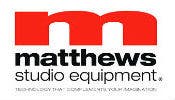 More From Matthews Studio Equipment
View Page
More Information
SKU
10342
Brands
Matthews Studio Equipment
MPN
169029
Specifications

Fabric: Solid Black
Size: 24" x 72" (61 x 183cm)
Shape: Rectangular