Requesting a Quote?
Looking for better pricing for an item? Create a new company account now to gain access to quoting, quick ordering, and more. Learn more details
here
.
Financial Options Available
(1) RED BRICK Charger
(2) RED BRICK 153Wh
(1) RED 2B-to-1B LEMO Power Cable (10')
The RED Brick Power Pack contains two RED Bricks, a RED Brick Charger, and a RED 2B-to1B Lemo Power Cable (10'). Designed specifically for DSMC and DSMC2 cameras, the power package provides all the essential components for powering your caemra with the long lasting RED Brick batteries. The RED Bricks are supported by expanders, the DSMC Battery Belt Clip, andn V-Mount battery modules. The RED 2B-to1B LEMO Power Cable (10') enables you to connect and power yourDSMC or DSMC2 directly from the RED BRick Charger.
In the Box
(1) RED Brick Charger
(2) RED Brick 153Wh
(1) RED 2B-to-1B LEMO Power Cable (10')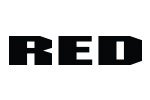 More From RED
View Page
More Information
SKU
54436
Brands
RED
MPN
740-0035
Specifications

RED Brick

| | |
| --- | --- |
| Dimensions | 6.46 x 3.54 x 2.05" |
| Weight | 2.29 lbs |
| Battery Type | Rechargeable Lithium-Ion Battery |
| Battery Capacity | 153 Wh/ 10.4 Ah |
| Output Voltage | 14.8 V DC |
| Operating Temperature | 0°C to 40°C (32°F to 104°F) |
| Charging Temperature | 0°C to 45°C (32°F to 104°F) |
| Storage Temperature | –20°C to 50°C (–4°F to 122°F) |
| Charger Compatiblity | RED Brick Charger |

RED Brick Charger

| | |
| --- | --- |
| Dimensions | 10.25 x 3.20 xx 5.25" |
| Weight | 2.56 lbs |
| Auxiliary Power Output | 13.8 V, 100 W |
| Operating Temperature | 0°C to 40°C (32°F to 104°F) |
| Storage Temperature | –20°C to 50°C (–4°F to 122°F) |
| Compatibility | RED Brick |