Requesting a Quote?
Looking for better pricing for an item? Create a new company account now to gain access to quoting, quick ordering, and more. Learn more details
here
.
Financial Options Available
Rhino Time-Lapse Slider Bundle
This bundle includes:
Rhino Slider EVO Carbon 24"
Rhino Motion
24" Carrying Case
The Rhino Essentials Slider Bundle is an ultra-lightweight and compact bundle that's easy to pack and take with you to your destination. Record smooth time-lapse footage with this essential kit.
This bundle includes:
Rhino Slider EVO Carbon 24"
Rhino Motion
24" Carrying Case
---
The Rhino Slider EVO Carbon - 24" is a light-weight and compact, belt-driven slider that adapts to your shooting needs. The system includes rails that can support loads up to 15 lb. As a part of an interchangeable system, the EVO allows over 16 possible configurations with the Motion Control accessories and rails. The slider sports all-terain legs and are spring-loaded for easy deployment. The self-leveling grip allows the legs to securely latch onto any surface.
Rhino Slider EVO is built with only the finest, most reliable materials. All of the core components are machined out of solid billet aluminum. They're bead blasted to deburr any hard edges which creates a lustrous satin finish. Next, they're anodized which protects the raw material from oxidizing and creates a hard surface to resist wear and the elements.
The Rhino Slider EVO features a 3/8"-16 screw on the camera carriage for attaching a ball head or flat-base fluid head. It can be center-mounted on a tripod via 1/4"-20 and 3/8"-16 threaded holes in the center of the rails, or supported using two tripods or stands via 1/4"-20 and 3/8"-16 threads at the ends of the tripod.
The Rhino Motion Controller for EVO Sliders is designed to capture both live motion and tim-lapse shots. The Rhino Motion includes a motor and controller for Rhino EVO Sliders which can be use with the EVO rails )sold separately). With the other accessories, the versatile Motion can be used to capture breathtaking and cinematic shots.
Redefining How You Move
Rhino Motion enables you to capture stunning Live Motion and Timelapse in a single unit. A large QVGA screen lets you setup your move quickly and start filming faster. Using a powerful, ultra-precise (.7u resolution) drive system and a built in 7 hour battery, you can film on multiple shoots without needing to swap motors or use external batteries.
Turn Wheel to Slide
Turning the controller wheel moves your camera along the slider and allows you to react in real time to dynamic scene.. Whether it's waiting for the perfect moment at a wedding or capturing spontaneous live action, you can be confident you'll get the shot on the first take.
Create a Move
You can also quickly program a move which allows you to program specific in and out points, time of travel, ramping and looping. Ramping eases in and out of a set move. Looping repeats the move in the opposite direction which enables you to film an interview with your b-cam autonomously moving back and forth.
Time Lapse
Time Lapse is as simple as setting a direction, length of travel and how long you want it to last. This is ideal for those just getting into time lapse photography. For those wanting more control use Advanced Time Lapse which can trigger your camera's shutter with Rhino Motion's built in intervalometer (with the included shutter cable). Using the shoot-move-shoot approach, your camera is stationary while taking a picture and moves between shots to eliminate motion blur. Setting up a move is easy. Setting your exposure and duration defines how long your final clip can be in your edit. When you change the value of either exposure or duration Rhino Motion automatically calculates the new max clip length. Leave your interval calculator at home from now on.
The Rhino Slider EVO Carrying Case - 24" helps protect and transport the Rhino Slider EVO. The case can fit a fully assembled slider without and sports an expandable "pop top" design to allow an attached fluid head. The soft interior lining helps protect the slider from scratches and the retaining straps keep the slider secured in place.
In the Box
Rhino Slider EVO Carbon 24"
Rhino Motion
24" Carrying Case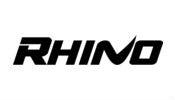 More From Rhino Camera Gear
View Page
More Information
SKU
66918
Brands
Rhino Camera Gear
MPN
SKU121
Specifications

Slider EVO Carrying Case

| | |
| --- | --- |
| Material | Ballistic Nylon |
| Dimensions | 360 degrees |
| Weight | 5.19 lb |

Slider EVO Carbon (24")

| | |
| --- | --- |
| Rail Material | Carbon fiber |
| Rail Length | 24" (61 cm) |
| Load Capacity | 15 lb (6.8 kg) |
| Mounting Screw | 3/8"-16 |
| Mounting Threads | 1/4"-20 and 3/8"-16 (center and ends) |
| Weight | 4 lb (1.8 kg) |