Requesting a Quote?
Looking for better pricing for an item? Create a new company account now to gain access to quoting, quick ordering, and more. Learn more details
here
.
Financial Options Available
AJA GEN10 HD/SD/AES Sync Generator with Universal Power Supply
HD Tri-level sync generation
SD Color Black or Color Bars
Two groups of independently switchable outputs allows simultaneous HD and SD sync generation
AES-11 output switchable between silence and tone
Multiple outputs can synchronize entire systems without requiring a Sync DA
5-18VDC Power
External Dip Switch Configuration
Cost-Effective Signal Timing Solution
Multi-Format Tri-Level Sync and AES Tone or Silence Sync
Color Black and 75% Color Bar Sync
Supports 1080p/30 NTSC or 1080p/25 PAL
The AJA GEN10 Synchronizer/Generator is a cost effective and flexible SD/HD/AES sync generator that can be used to sync video and audio devices across a facility or network. The GEN10 features 7 outputs including 2 groups of independently controlled SD/HD sync outputs and 1 AES-11 output.
The SD outputs can be switched between Color Black or Color Bars. HD tri-level sync can be switched between 19 different HD formats including all that are in use today. The AES-11 output can be switched between SILENCE and TONE. All outputs are in sync with each-other and are sourced from an accurate master time base. The GEN10 has many applications including camera sync for 3D film making.
General Features:
HD Tri-level sync generation
SD Color Black or Color Bars
Two groups of independently switchable outputs allows simultaneous HD and SD sync generation
AES-11 output switchable between silence and tone
Multiple outputs can synchronize entire systems without requiring a Sync DA
5-18VDC Power
External Dip Switch Configuration
Cost-Effective Signal Timing Solution
Multi-Format Tri-Level Sync
Color Black and 75% Color Bar Sync
AES Tone or Silence Sync
Supports 1080p/30 NTSC or 1080p/25 PAL
7 Synched Outputs Sourced from Timebase
LED Power Indicator
Universal Power Supply Included
In the Box
AJA GEN10 HD/SD/AES Sync Generator with Universal Power Supply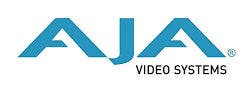 More From AJA
View Page
More Information
SKU
19995
Brands
AJA
MPN
GEN10
Specifications

Sync:

HD: tri-level
SD: color black, 75% color bars

Outputs:

AES-11:
1x BNC, 48 KHz, silent or 1 KHz tone
(-20 dBFS for NTSC, -18 dBFS for PAL)
Video:
Assignable in two groups to either HD or SD --
4x BNCs - outputs 1 to 4
2x BNCs - outputs 5 and 6

Accuracy: 3 ppm
Formats:

1080p23.98/24/25/29.97/30
1080psF23.98/24/25/29.97/30
1080i50/59.94/60
720p23.98/24/25/29.97/30/50/59.94/60
525i, 625i

User Controls: External dipswitch
Power: 5-18 V DC, 2 W
Dimensions: 5.8 x 3.1 x 1" (14.7 x 7.9 x 2.5 cm)