Requesting a Quote?
Looking for better pricing for an item? Create a new company account now to gain access to quoting, quick ordering, and more. Learn more details
here
.
Financial Options Available
ARRILITE 575+/ 3-Light COMPACT KIT #571915P
(3) ARRILITE 750 Plus w/Acc. Holder
(3) Barndoor
(3) 6 5/8" Full Single Scrim
(3) 6 5/8" Full Double Scrim
(3) 575W HPL Lamp 120V
(3) AS-01 Stand
(1) 571194W Compact 3-Light Case
The
ARRILITE 575+ 3 Light Kit
includes 3 of Arri's new 750 Plus lights. The 750 Plus is a new and improved incarnation of ARRIメs traditional, open-faced light, the ARRILITE 1000, ARRILITE 800/650 and ARRILITE 600. By optimizing the ARRIMAX reflector for usage with an HPL* 750W lamp, the ARRILITE 750 Plus offers 21% higher light efficiency than the previous ARRILITE 1000W, while the ARRIMAX optical system improves the distribution of the light. This kit uses the HPL 575W lamp, this configuration replaces the previous model ARRILITE 600.
Weighs: 49lbs
Measures: 32 1/2"x 17" x 10 1/2"
571915P 575 Plus/3 ARRILITE KIT WITH WHEELS (49 lbs)
QTY.
CATALOG NO.
DESCRIPTION
(3)
571101
ARRILITE 750 Plus w/Acc. Holder
(3)
531610
Barndoor
(3)
531650
6 5/8" Full Single Scrim
(3)
531652
6 5/8" Full Double Scrim
(3)
571146
575W HPL Lamp 120V
(3)
570051
AS-01 Stand
(1)
571194W
Compact 3-Light Case (32 1/2"x17"x10 1/2")
Lamps
Code
HPL 750
HPL 575
HPL 375
HPL 750
HPPL 575
HPL 375
571141
571146
571138
571144
571148
571139
Watts
750
575
375
750
575
375
Volts
120
120
115
230
230
230
Color Temp (K)
3250
3250
3250
3200
3200
3000
Approx. Life (hrs)
300
300
300
300
400
1000
Specification
Type of Lamphead:
Open Face with parabolic facet reflector
Power:
750W
Lamp Type:
120V/230V - HPL* 750W, 575W, 375W
Supply Voltage:
230V, 120V
Correlated Color Temperature:
3200 K
Lamp Base:
G 9.5
Reflector:
ARRIMAX
Weight:
3.55 lb (1.6 kg )
Cable lenght:
3m with inline switch
Mounting:
16 mm mount
Degree of protection:
IP 20
Barndoor Size:
168 mm
Filter Insertion Size:
168 mm
Packed Size:
10.24" x 8.66" x 11.81" (260 x 220 x 300 mm)
Shipping Weight:
6.8 lbs.(3.1 kg)
Certification:
NRTL-US-C, CE, T�V GS, CB
In the Box
(3) ARRILITE 750 Plus w/Acc. Holder
(3) Barndoor
(3) 6 5/8" Full Single Scrim
(3) 6 5/8" Full Double Scrim
(3) 575W HPL Lamp 120V
(3) AS-01 Stand
(1) 571194W Compact 3-Light Case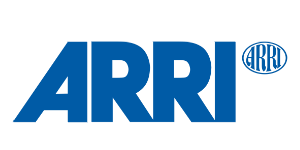 More From Arri
View Page
More Information

| | |
| --- | --- |
| SKU | 4657 |
| Brands | Arri |
| MPN | LK.0005639 |