Requesting a Quote?
Looking for better pricing for an item? Create a new company account now to gain access to quoting, quick ordering, and more. Learn more details
here
.
Financial Options Available
MPN
WS ARRI Alexa+MB17/18
camRade WS ARRI ALEXA+MB17/18 Protective Rain Cover/wetSuit
Soft, waterproof PVC cover
Full access to controls, zoom and LCD monitor
Cotton interior reduces noise from rain and wind
Vinyl window to view controls
Get the shot you need no matter what the weather may be with the WS ARRI Alexa WetSuite by camRade. This tough PVC-protected rain cover is fitted for the ARRI Alexa. The special cotton interior reduces unwanted noise from wind and rain, while still allowing you to pick up the important sounds of your shot.

With a clear view of your LCD and controls through the vinyl windows, make sure you get the right shot. Quickly and easily, adjust the shots without disrupting the camera by unsealing the touch-fasteners while still keeping your camera dry. This foul-weather cover keeps your rain, dust and snow from reaching your precious ARRI.
The camRade ARRI Alexa Wetsuit was developed in cooperation with ARRI Europe. Since ARRI cameras are the absolute pillars of the movie industry at the moment it was a logical step for camRade to design a weather cover specifically for one of ARRI's newest cameras.
This wetSuit fits the ARRI Alexa like a glove while keeping all the ever-important control options available to the user. Whether you are shooting in a muddy, rainy or even dusty environment, the wetSuit ARRI Alexa will protect your camera in every possible way. Next to camera protection you will receive the supreme quality you have come to expect from camRade, since we use only the very best fabrics and noiseless technology for ARRI's wetSuit.
General Features:
Soft, waterproof PVC cover
Full access to controls, zoom and LCD monitor
Cotton interior reduces noise from rain and wind
Vinyl window to view controls
In the Box
camRade WS ARRI ALEXA+MB17/18 Protective Rain Cover/wetSuit for the ARRI Alexa Camcorder with MB17 or 18 Matte Box
Zippered Storage Pocket
Limited 2-Year Warranty Against Manufacturer's Defects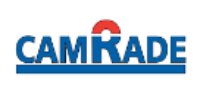 More From camRade
View Page
More Information
SKU
19879
Brands
camRade
MPN
WS ARRI Alexa+MB17/18
Specifications

Material:

Exterior: Waterproof polyvinyl chloride
Interior: Noiseless cotton

Type of Closure:

Accommodates: ARRI Alexa Camcorder with MB17 or 18 Matte Box
Carrying/Transport Options: Packed in a zippered pocket
Weight: 1.1 lb (0.5 kg)