Requesting a Quote?
Looking for better pricing for an item? Create a new company account now to gain access to quoting, quick ordering, and more. Learn more details
here
.
Financial Options Available
Genus Hurricane 3D Mirror Rig System Kit GSRH1
Affordable entry level 3D Mirror Rig
Stereoscopic 3D
Easy-to-use manual control
Lightweight construction
Compatible with many Sony and Canon cameras
The
Genus Hurricane 3D Rig
was designed from the outset to be a cost effective, entry level 3D Mirror rig. Mirror Rigs are the most versatile type of stereoscopic 3D camera rigs currently available. They can be used in an extremely broad range of 3D applications. However traditionally they have been very expensive devices only made in small volumes or to special order. The Hurricane Rig, through clever design and large scale production will make high quality 3D accessible to video enthusiasts, owner operators and others that would have previously found the cost of a Mirror Rig prohibitive (a typical professional 3D mirror rig will cost in excess of $40,000USD). In order to keep costs down the rig does not feature the electronic controls often found on high end 3D rigs. Instead the rig has simple, easy to use manual control of camera alignment and camera adjustment. The use of manual controls makes the rig particularly well suited to educational users, training establishments and experimenters as they are simple to operate and easy to understand.
The Hurricane Rig adjusts to suit a broad range of cameras, from small consumer style camcorders through to video equipped DSLR's up to entry level professional video camcorders such as Sony's XDCAM EX product range. Typical camera pairs would be a pair of Canon XF105's, Canon 5D MKII's or Sony XDCAM EX3's. The maximum payload is 12 lbs. per camera.
Another advantage of the rigs simple design is that this helps keep the overall weight of the rig to a minimum. At just over 13 lbs for the rig plus between 6 - 13 lbs (typically) for the cameras, it can easily be used on low cost pro tripods. Most of the currently available professional 3D rigs weigh in excess of 10kg and when combined with broadcast cameras the total weight requires the use of expensive, high payload professional tripods that in many cases would cost more than the target price of the Hurricane Rig itself.
In summary, the Hurricane Rig will make high quality 3D affordable to entry level customers through the use of clever design combined with light weight construction. It's manual controls make it simple to use and particularly well suited to inexperienced users, experimenters and educational establishments.
Suggested Cameras:
2x Sony EX3's or Sony EX1 plus EX3 (at least one EX3 required for genlock)
Sony PMW-F3's
Canon XF105's
Canon XF305's
Canon XL H1's
SI 2K Mini's
Canon 5D MkII's (non-sync)
Canon 7D's (non-sync)
Sony HDC-P1's (may require rod extension kit)
Panasonic HC1500, HC1800 (may require rod extension kit)
Click Here for Assembly Instructions
Certified factory training is available (for a fee). Call or send an email to
hurricane@filmtools.com
for more information.
In the Box
Vertical Mount (Including 19mm Rods & Roll Control)
Horizontal Mount (Including 19mm Rods, Accessory Plate & Interaxial/Convergence Controls)
Mirror Frame
Mirror
(2) Camera Tripod Plates
Flight Case
1 Year Limited Warranty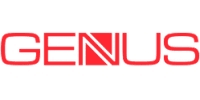 More From Genus
View Page
More Information

| | |
| --- | --- |
| SKU | 19690 |
| Brands | Genus |
| MPN | GHRSK |