Requesting a Quote?
Looking for better pricing for an item? Create a new company account now to gain access to quoting, quick ordering, and more. Learn more details
here
.
Financial Options Available
Avenger 40" Black C-Stand with Turtle Base, Grip Head & Arm
2.5" Grip Head and 40" Arm
Black Construction
3 Sections, 2 Risers
Detachable Base
40" Main Section
This Avenger Black Turtle Base C-Stand Grip Arm Kit - 9.8' contains this black steel kit includes a 2.5" grip head and 40" arm. With the aid of an optional stand adapter (E200), a light head can be mounted to the base directly. The innovative design of the C-stand base allows individual legs to be set at any angle, and can be positioned in locations not possible with classic stands.
Features
The included grip arm and grip head can support a small light fixture, or reflector
Sets up easily in the matter of seconds
Durable black finish resists all weather conditions
Ergonomic "T" shaped handles are "captive" -- they do not come off the stand when unscrewed, preventing loss
In the Box
Avenger Turtle Base C-Stand Grip Arm Kit (9.8', Black)
Turtle Base C-Stand (9.8', Black)
D520LB 40" Extension Arm (Black)
D200 2.5" Grip Head (Black)
Limited 2-Year Warranty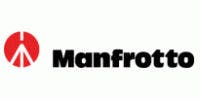 More From Manfrotto
View Page
More Information
SKU
38649
Brands
Manfrotto
MPN
A2030DCBKIT
Specifications

Model Number: A2030DCB
Minimum Height: 4.4' (1.3 m)
Maximum Height: 9.75' (3 m)
Stand: 4.4' (1.3 m)
Arm: 40" (1 m)
Footprint Diameter: 3.1' (94 cm)
Weight: 13.7 lb (6.2 kg)
Maximum Load: Stand: 22 lb (10 kg)
Attachment Size: Baby 5/8" male stud stand top; Junior 1-1/8" Receptor on base without stand
Accepts Wheels: No
Air Cushioned: No