Requesting a Quote?
Looking for better pricing for an item? Create a new company account now to gain access to quoting, quick ordering, and more. Learn more details
here
.
Financial Options Available
Libec Hands-Free Monopod with Dual Base Video Head and Carrying Case Kit
Designed for free-stand operations
Free-stand Base
Step Lock/Release Foot Pedal
Instantly switch from shooting mode to a locked vertical position
Built-in lubricated ball joint system
Numeric height indicators and flip locks
User-friendly folding legs
Robust aluminum material
Dual size designed carrying bag
The Libec Hands-Free Monopod with Dual Base Video Head and Carrying Case Kit features the HFMP and pan tilt head with dual head design. The monopod was specifically designed for free-stand operations.
Designed with an exceptional mini tripod structure with increased stability that allows the monopod to stand on its own with a wide range of 4K UHD/HD/DV camcorders and DSLR cameras, allowing you to multi-task and make equipment adjustments in between shots, without the need to lay the monopod on the floor or lean it against the wall.
This cleverly designed monopod is ideal for those videographers who truly value operability and mobility. The HFMP is your next smart monopod companion for all your photo/video/DSLR needs including home videos, documentaries, corporate assignments, weddings & events, nature, sports and journalist newsgatherings.
This New style monopod allows aspiring DSLR filmmakers, freelancers, and small production teams, pro level production value via HFMP's Free-stand base, step lock/release foot pedal, smooth panoramic rotations, speedy adjustments, and more.

Free-stand Base with large rubber feet:
The Free-stand Base located at the bottom of the monopod allows you to instantly switch the monopod's function from a shooting mode to a locked vertical position with a single step.
Step Lock/Release Foot Pedal:
A unique foot pedal with a smart lock/release feature allows the monopod to switch its function from a shooting mode to a secure vertical locked position with a single step. A helpful "Click" sound is present when switching between modes, conveniently indicating when the monopod is released or locked into the vertical position.
Smooth Panoramic Rotation:
A special built-in lubricated ball joint system, designed to prevent dust and debris from entering, offers smooth quality pan and tilt movements, allowing you to achieve smooth professional shots.
Quick adjustments for your Preferred Height:
A sleek design with numeric indicators for your preferred height settings, allows you to make quick height adjustments for consistent angled and measured shots. The HFMP with video head has a maximum height of 189.5cm/74.6" and a minimum height of 87.5cm/34.4".
Speedy Open / Close functions:
Designed for swift setups and compact travel, these user-friendly folding legs can be easily opened and closed with a push of a button, especially useful for run&gun situations.
Dual size designed carrying bag Included:
Dual size travel bag to carry or store the monopod with or without the head, offering speedy travel and easy storage.
Pan Tilt Head with Dual Head Design (Included with HFMP KIT):
Unlike other photo/video heads included with monopod kits, this video head has tilt and pan functions, and has a dual head structure (flat base/65mm bowl), making this multi-functional head compatible with 65mm bowl/flat base tripods, monopods, sliders, skater dollies, and other equipment with 3/8 inch screws.
The video head supports payloads of up to 9lbs/4kg and features a built-in counterbalance for better camera balance. The head has two pan handle rosettes on each side, allowing you to place an additional pan handle for increased control, or attaching an AS-7K articulating support arm to mount other video equipment such as a monitor, resulting in higher-quality shots.
The head is equipped with a bubble level and has a tilt angle of +90° / -80°, and is amazingly lightweight at 1kg/2.2lb including the pan handle.
Industry standard Snap On/Off sliding plate (Included with HFMP KIT):
This one touch on/off sliding plate is compatible with Manfrotto and Sachtler heads, enabling quick onsite camera swaps without the need to change or remove sliding plates. Easily adjust your equipment's center of gravity to achieve a perfect counterbalance. The plate slides +/-30mm / 1.2" front to rear and includes a 1/4" screw with video pin for swift camera plate adjustments.
In the Box
HFMP Hands-Free Video Monopod
Video Head
Carrying Case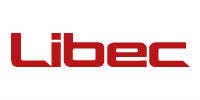 More From Libec
View Page
More Information
SKU
61883
Brands
Libec
MPN
HFMP KIT
Specifications

HFMP Kit

| | |
| --- | --- |
| Payload | 4 kg / 9.0 lb(C.G. 55 mm) |
| Tilt Angle |  +90° / -80° |
| Dual Pan Function Design |  Pan function on head |
| Temperature Range |  -20°C to +60°C / -4°F to +140°F |
| Weight | 2.7 kg / 5.9 lb |
| Height | 87.5 to 189.5 cm / 34.4 to 74.6" |
| Section | 2 Stage |
| Leg Lock Type | Flip Locks |
| Construction Material | Aluminum |
| Pipe Diameters | 34 mm / 29.5 mm / 25 mm |
| Feet Material | Rubber |
| Monopod Case | Included |

Video Head

| | |
| --- | --- |
| Payload | 4 kg / 9.0 lb (C.G. 55 mm) |
| Counterbalance | FIX |
| Drag Mode | FIX |
| Tilt Angle |  +90° / -80° |
| Temperature Range |  -20°C to +60°C / -4°F to +140°F |
| Camera Plate |  Sliding Plate |
| Sliding Range |  +/-30 mm / 1.2" |
| Plate Attachment |  1/4" Screw with video pin |
| Weight |  1.1 kg / 2.3 lb |
| Ball Diameter |  65 mm / flat base with 3/8" screw hole |