Requesting a Quote?
Looking for better pricing for an item? Create a new company account now to gain access to quoting, quick ordering, and more. Learn more details
here
.
Financial Options Available
Matthews Studio Equipment 6 x 6' Butterfly/Overhead Fabric - Silent Gridcloth
6' x 6' Silent Gridcloth Lite
Heavily diffuses light
Introduces considerable amount of ambient bounce
Approximate light loss 2.6 Stops
This is a Matthews 6 x 6 ft, grommeted Silent Gridcloth, to fit any Matthews, or other brand or make frame. 6 x 6 ft Butterflies measure approximately 5.8 x 5.8 ft.

Matthews fabrics are tested for even light distribution in a black chamber with an incandescent light source at one end and the fabric positioned 2/3 of the way between the source and the digital light meter.
Best suited for outdoor video, or cinematography, when the rustling sound of fabric in the wind is unacceptable.
For heavy softening of sunlight, or studio fixture output.
In the Box
Matthews Studio Equipment 319785 6x6' Silent Grid Cloth Butterfly/Overhead Fabric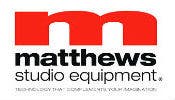 More From Matthews Studio Equipment
View Page
More Information
SKU
6687
Brands
Matthews Studio Equipment
MPN
319785
Specifications

Fabric: Silent Nylon
Size: 6 x 6 ft (1.8 x 1.8 M)
Fabric Width: 5.8 ft (1.75M)
Light Loss: ~2 F-Stops