Requesting a Quote?
Looking for better pricing for an item? Create a new company account now to gain access to quoting, quick ordering, and more. Learn more details
here
.
Financial Options Available
RPS Studio 1000 Watt 2 Light Kit
10" diameter aluminum reflectors and ceramic E-27 sockets
Reflectors give an even light output - no concentric circles
Lampheads have a sliding rod for focusing or changing light angle
Units are designed to accept a light bulb up to 660 watts
Mounting bracket fits on a 3/8" or 5/8" stand spigot
Lamphead has a 2 wire UL/CSA cable with in-line on/off switch
Includes expendable cardboard travel box
The RPS Studio 1000 Watt 2 Light Kit is a lighting kit that provides a solution to the budget minded filmmaker who needs the benefits of a lit environment. It features a new high tech design in the reflectors that give it an edge over any older style reflectors that has been selling for years. It helps eliminate concentric circles and hot spots, which results in imrpoved light quality and picture quality. The kits are designed to be kept around for a long time. The sockets are ceramic, rating to 660 watts, that can help combat overheating with 500 watt bulbs. The on/off switch is in the 2 wireline cord and away from the socket. The socket is designed to move smoothly forward or backward in the reflector allows you to greatly control the light width and edge sharpness.
Each reflector bayonet mounts to the ceramic socket fora secure fit...no more stripped threads. The socketmounts to the light stand via a secure umbrella adaptorthat locks the head securely in place. One additionalfeature of the reflector is the ability to accept umbrellas.The 4-section steel light stands are black to help preventreflections and rise to 7 ft. 2" (86") with a 3/8-5/8 spigotwith 1/4-20 male thread and feature secure flip locks. Eachstand closes to 24" for easy transport. Locks are spring-loadedscrew locks ensuring positive locking for each section. Each kitcomes with travel and storage box.
Light Kit
Allows you to capture clear, well-lit images (light bulbs required, not included).
High-Tech Design
Helps eliminate concentric circles and hot spots, resulting in improved lighting quality.
Two 500W, 10"-Diameter Aluminum Reflectors
Mount to the ceramic sockets for a secure fit. Each ceramic socket mounts to each light stand via a secure umbrella adapter that locks the heads securely in place for simple assembly.
2 Ceramic Sockets
Each rated to 660W to prevent socket failure due to overheating and are designed to move smoothly forward and backward in the reflector for enhanced control over light width and edge sharpness.
Two, 4-Section Light Stands
Extend to 7.2' with a 3/8-5/8 spigot and a 1/4-20 male thread and retract to 24" for versatile positioning. Flip-lock locking mechanisms for each section ensure stable placement. Black finish prevents reflections.
Travel and Storage Box
Simplifies portability and helps keep the light kit neatly contained when not in use.
On/Off Switch
Located in the UL/CSA 2 cord for easy operation.
In the Box
Two 500W, 10"-diameter aluminum reflectors
2 ceramic sockets
Two 4-section steel light stands
Travel and storage box
Owner's manual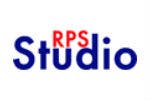 More From RPS Light
View Page
More Information

| | |
| --- | --- |
| SKU | 785 |
| Brands | RPS Light |
| MPN | RS-4002 |