Requesting a Quote?
Looking for better pricing for an item? Create a new company account now to gain access to quoting, quick ordering, and more. Learn more details
here
.
Financial Options Available
Rycote Modular Windshield 6 Kit
Flexible, complete windshield and suspension package, which provides varying levels of windshielding for your microphone
Allows your microphone to be shock-mounted
Windshield provides up to 30dB of wind noise attentuation
Winjammer gives an addition 20dB of wind noise attentuation
The Rycote Modular Windshield 6 Kit is the professionals' choice when maximum isolation from wind and handling noise is required. This complete modular system allows your microphone to be shock-mounted and provides varying degrees of windshielding.
A Modular Windshield Kit is comprised of the following three main components:
Modular Suspension
Modular Windshield
Windjammer®
Modular Suspension
Rycote suspensions provide complete isolation against handling noise and cable-borne noises, by supporting the microphone in a cradle arrangement using Lyr® suspension webs.
Windshield
The Windshield basket completely surrounds the microphone and its connector, sliding onto the Modular Suspension to provide up to 30dB of wind noise attenuation. This is the first layer of windshielding protection for your microphone.
Windjammer®
The Windjammer® introduced by Rycote in 1985, is high quality synthetic fur covers, designed to fit perfectly over the Modular Windshield. It gives an additional 20dB of wind noise attenuation. Fitted with a drawstring & toggle to allow snug and easy fitting.
Part No.
Name
Body Windshield Length
Ext Length
Total Length Inc End Caps
Modular Suspension
086006
Modular     Windshield 6 Kit
330
120
560
Large (3 Mod)
Suitable for shotgun microphones from 351mm up to 400mm in length. Lyre® Cradles are fitted.
| Name                             | Body Windshield (mm) | Ext Length (mm) | Body Length (mm) | Total Length* (mm) | Net Weight (kg) | Gross Weight (kg) |
| --- | --- | --- | --- | --- | --- | --- |
| Modular         Windshield 6 Kit | 330 | 120 | 450 | 560 | 0.74 | 1.5 |
In the Box
(1) Modular Suspension
(1) Windshield
(1) Windjammer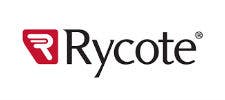 More From Rycote
View Page
More Information

| | |
| --- | --- |
| SKU | 20652 |
| Brands | Rycote |
| MPN | 86006 |